Fall is just around the corner and it is my favorite season because (besides the cooler weather) it means there are new TV shows to watch and the new Season for my favorite show is here!!! (Well, not yet as it starts on September 29). Falls also means Football Season so that would make Hubby a happy camper too!
I would like to share share with you what's on my TV list :)
My most favorite show is
"NCIS: Los Angeles"
because of this guy . . .
(Haha!)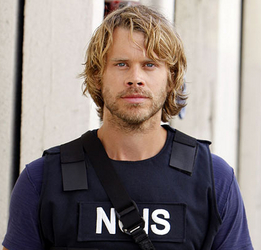 Marty Deeks (portrayed by Eric Christian Olsen)
NCIS: LA always has good story plots and the cast has such good chemistry!
And since I love NCIS LA, it would be interesting to watch another NCIS spin-off, "NCIS: New Orleans"! It would be nice to see Scott Bakula in action again (I loved him in the TV series "Quantum Leap"). Okay, for the Gen Y-ers and those born after this generation, you may google to know more about Scott and "Quantum Leap", haha!
Image from www.tvweeklynow.com
Another TV show I am excited about is "Scorpion". Sounds intense huh? Umm, not quite.
The story is about a group of super geniuses who were put together as a team to help solve the world's most complex problems. It actually reminds me of "Whiz Kids", another favorite TV show of mine when I was in Elementary, haha! (Okay Gen Y-ers, please google again, haha!)
Image from www.tvguide.com
Another show in my list is
"Madam Secretary"
Image from www.whatdidnatthinkofit.com
As read in
TV Guide:
Tea Leoni plays a former CIA agent whose former boss, now the president of the United States (Keith Carradine), asks her to take on the role of Secretary of State after an accident claims the life of the office's previous occupant. Using her no-nonsense, unconventional attitude toward politics, she shakes things up in Washington, D.C. while also juggling her home life as a wife and a mother.
Let's see how a powerful woman manage to run things for the government and her household! It's actually an Editor's Pick in TV Guide =)
I am also excited to watch the comedy series,
"Selfie"!
What title can be more fitting in today's social media driven world, right? =)
Image from www.imdb.com
Overview
Using a premise similar to
Pygmalion
and
My Fair Lady
, the series will follow the life of Eliza Dooley (a modern day version of
Eliza Doolittle
), a woman obsessed with becoming famous through the use of
social media
platforms (including the use of
Instagram
and taking
selfies
), until she realizes that she needs to actually find people that she can be friends with physically instead of "friend" them online. This prompts Eliza to hire Henry Higenbottam (a modern day version of Henry Higgins), a marketing self-image guru who is left with the task of rebranding Eliza's image in the hopes to show her that there is more to life out there than just playing
Candy Crush Saga
with an
iPhone
and connecting with a
Facebook
page.
These are just a few of the TV shows that are being shown this Fall. Yes, I
have my list. The problem is if can I actually watch them? The kids have been hogging the TV! Guess, the DVR is going to be busy this Season then =)

(Honey, is this a good enough reason to buy another TV then? Haha!)